Speech Therapy Provided by

Do any of these apply to your child?
You have difficulty understanding your child's speech.
Your child has difficulty expressing wants and needs.
Your child experiences difficulty socializing or playing with others.
Your child has difficulty understanding and/or following directions.
Your child does not use age-appropriate sounds, words or sentences.
Speech and language disorders are problems in communication and related areas such as oral motor function. These delays and disorders range from simple sound substitutions to the inability to understand or use language or use the oral-motor mechanism for functional speech and feeding.
Some causes of speech and language disorders include: hearing loss, neurological disorders, developmental delay, recurrent ear infections, brain injuries, mental retardation, drug abuse, physical impairment such as cleft lip or palate, and vocal abuse or misuse. Frequently the cause is unknown.
Speech therapists provide intervention for:
Articulation and Phonology Disorders
Expressive and Receptive Language
Stuttering
Central Auditory Processing Disorders
Autism
Developmental Delay
Accent Modification
Reading Fluency
McCulloh Therapeutic Solutions services include:
Screenings
Comprehensive Evaluations
Child-centered Treatment
A Multidisciplinary Team Approach
Play-based and Dynamic Treatment Design
Activities that Enhance Daily Routines
On-site Therapy / School Contract Services
Development of Literacy Skills
Teacher / Caregiver In-service Training
Corporate Consultation
For more information, please email speech@advancedtherapysolutions.com.
About the Therapist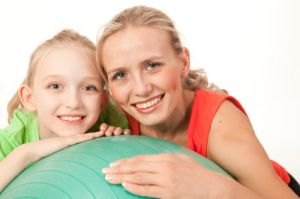 Speech therapy services are provided by Sarah McCulloh, SLP, owner of McCulloh Therapeutic Services. A family-based pedicatric therapy practice, we provide speech-language therapy services to children from birth through adolescence. Our team serves the Upstate area of South Carolina in early childhood and school settings. Our collaboration with the medical and educational communities allows us to involve the child's physician to provide a quality plan of treatment.
McCulloh therapists are licensed by the state of South Carolina Department of Labor, Licensing and Registration and are Nationally Certified by the American Speech-Language Hearing Association.
Insurance Accepted
McCulloh Therapeutic Solutions accepts most insurance plans in addition to Medicaid and BabyNet. In addition, private pay and contract services are available. Please call (864) 576-7188 to schedule an appointment or for additional information.
Back to All Services